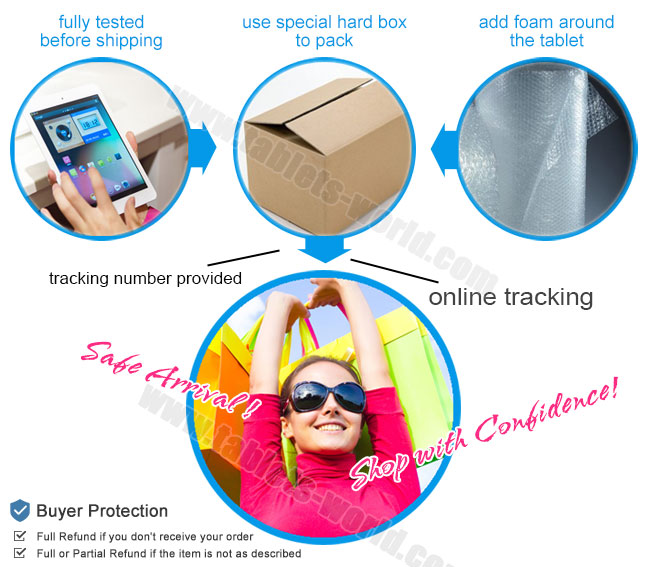 1 × Sanei N78 Ampe A78 dual-core Android Tablet 8GB edition
1 × User Manual
1 × USB cable
1 × Wall Charger(worldwide compatible with adaptor)
1 × 16GB Micro-SD TF Card
1 × 7.0 inch Soft Bag
1 × Car Charger
1 × Tablet Stander
1 × Touch Pen for Capacitive touchscreen
1 × Headphone Cable Winder
1 × Micro-SD / TF Card Reader
1 × Screen Clean Cloth
1 × 7.0 inch Leather Case Keyboard
1 × Free Ebooks Pack
1 × Free Applications Pack
1 × Full Tech Support
1 × 12-month Manufacturer Warranty
Android 4.2.2 Jelly Bean OS
1.2GHz Dual-Core Cortex-A7 CPU
7.0'' 1024*600px HD display
Capacitive Multi Touchscreen
Front&Rear Dual Cameras

Sanei N78 / Ampe A78 dual-core edition is 2013 new released
7.0'' Android Tablet
. It uses A20 chip from Allwinner. It comes with dual core Cortex-A7 based up to 1.2GHz CPU, Mali-400 MP2 GPU and 1GB DDR3 internal memory. 8GB internal on board storage as defaul and supports external micro-sd or USB flash up to 32GB!

Sanei N78 / Ampe A78 dual-core edition runs the new Google update
Android 4.2
Jelly Bean (JB) operation system. Android 4.2 brings us more optimized great features. You can have more convenient experience on reading e-books, playing games, surfing web pages, watching movies and so on!

The 7.0 inch
capacitive touchscreen
used on N78/A78 dual-core edition has 1024*600 pixel high definition, which can have very clear performance! It also supports 5-point multi-touch function!

Sanei N78 Ampe A78 dual-core edition
Android tablet
also supports 802.11 a/b/g/n wifi wireless. And also support external Ethernet adaptor and 3G dongle! Built-in front and rear 2.0MP dual cameras!

Powerful Processor

Using only the latest and most powerful computer processor chips, this tablet runs smoothly through multi tasking and high memory applications.

Latest System

Android 4 is the latest version of the Android platform for tablets. Android features the lock screen, widgets, multi-tasking, rich notifications and customisable home screen.

Multi Touchscreen

This unit comes equipped with the latest multi touch capacative screen which is perfect for gamesand browsing with pinch to zoom capabalities multi-touch support.

Li-battery Built-in

With an A grade lithim-ion battery, the tablet provides hours of power for watching your favourite movies, playing games and browsing the internet via a WiFi connection.

WiFi, 3G, Ethernet

Users can surf the net and play games comfortably while connected to wireless networks. The tablet also supports 3G networks using an external module and external Ethernet.

USB sharing&charge

Simply connect and disconnect many devices to your tablet such as keyboards and memory sticks. You can also transfer files, videos, and music from your computer to your tablet very quickly


Product Extra Free Gifts Pack


Product Extra Free Apps Pack





















$24.95!!

HD English Edition

$28.00!!

HD English Edition

$24.99!!

HD English Edition
Operation System:
Google Android 4.2.2 Jelly Bean (JB)
Definition:
1024*600 pixel
Touchscreen:
Capacitive 5-point Multi-touchscreen
CPU:
Allwinner A20 Dual Core Coretex-A7
Processor Speed:
up to 1.2GHz
Storage:
24GB (internal on board 8GB + external 16GB sd-card)
Wi-Fi:
802.11 a/b/g/n wlan wireless
HDMI:
support; built-in mini HDMI interface; 1080P FULL HD
Camera:
front 0.3MP camera + rear 2.0MP camera
Battery:
built-in 3500mA/3.7v; about 5 hours battery life
Flash:
support; Adobe Flash Player 11
Dimension:
197.6*122.3*9.7mm
Language:
English; Afrikaans; Amharic; Bahasa Indonesia; Catala; Dansk; Deutsch; Espanol; Francais; Hrvatski; Italiano; Latviesu; Lietuviu; Magyar; Malay; Nederlands; Norsk bokmal; Polski; Portugues; Rumantsch; Suomi; Svenska; Swahili; Tagalog; Tieng Viet; Zulu; Chinese ... ...
Tablets are widely used around the World!




















What items included in this package
1 × Sanei N78 Ampe A78 dual-core Android Tablet 8GB edition
1 × User Manual
1 × USB cable
1 × Wall Charger(worldwide compatible with adaptor)
1 × 16GB Micro-SD TF Card
1 × 7.0 inch Soft Bag
1 × Car Charger
1 × Tablet Stander
1 × Touch Pen for Capacitive touchscreen
1 × Headphone Cable Winder
1 × Micro-SD / TF Card Reader
1 × Screen Clean Cloth
1 × 7.0 inch Leather Case Keyboard
1 × Free Ebooks Pack
1 × Free Applications Pack
1 × Full Tech Support
1 × 12-month Manufacturer Warranty